Accessible travel, whether for leisure or business, remains a frustrating mix of impressive common sense approaches with top notch facilities and abysmal attitudes and couldn't care less lack of access that is discriminatory and short sighted.
How about this for a classic example of the above all in just one hotel in Orlando that I haven't, and won't now, been to visit !
The AVANTI PALMS HOTEL RESORT AND CONFERENCE CENTRE ORLANDO is a mid range hotel that is well located for any with access needs because you can walk or wheel right onto the famous International Drive in Orlando. It's more affordable than one might expect and on the "impressive" side is a list of good access features that includes, amazingly I thought, not one but two poolside hoists for the superb pool AND Jacuzzi !! Pretty much unheard of that for UK visitors as you rarely see poolside hoists here in mid range hotels, or five star venues for that matter.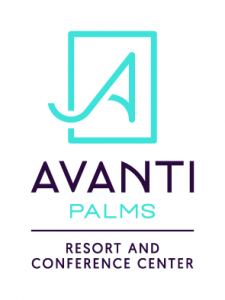 So, it's initially an attractive option but then you get to the "attitude" nonsense and it all collapses in a hard to understand mess. Like many needing accessible bedrooms and wetrooms we find that there is a total lack of understanding about what really makes a wetroom, "accessible".  We've turned up to find an open room with no fixed or even mobile shower seating. We have arrived to find that there is no proper "drop down railing" in sight or that you can't transfer from your wheelchair and move it away and close curtains because they are out of reach. Oh and then there's the poor design that floods your entire wetroom and bedroom for good measure. Finally there's the real classic. A wetroom which is actually a shower with a step up and again, no railing in sight.
So, it matters you see, that the hotel can explain the layout of the wetroom. It can make the difference between a great stay and no stay at all.
Heres where attitude impacts. The website has pictures of everything on its site. Except the accessible rooms wetroom. There are shots of empty wine glasses near a pool, palm trees, beds, ceilings, towels, decor, reception desks, cupboards, food, lots of food, and more palm trees. But nothing about something that often makes the difference between being able to travel thousands of miles with confidence that you can actually stay in what is, after all, an "accessible" room ? We asked, begged, waited, for the hotel to send us a couple of images of the fixed shower seating or mobilecdhower chair that actually emerged as the only option. Just do we could rest assured that for two weeks I could transfer safely and comfortably.
The superb Accessible Travel Forum, see link below, was a wonderful surprise to us and members there worked hard to give us introductions to the hotel to do the simple thing and get us the images we needed. A specialist disability travel agency in the UK (Disabled Holidays.com) tried by emailing the hotel, one they do business with. All of this produced nothing and that includes my seven emails.
Two months on and we gave up. Frustrated we've cancelled the plans for a four week stay in the USA because surprisingly, given its the entertainment capital of the world, well close to it, the alternatives if you are not driving, are actually hard to source. We knew if we persevered we could come up with something but frankly got angry and tired of seeing how a massive hotel like the AVANTI treats disabled people. We were ready to spend a lot of money there. But nobody cared enough to pop upstairs and for sixty seconds take two images of the wetroom and the mobile shower chair being used there. That's all we asked. In return, two weeks business. But no, nothing doing at the AVANTI PALMS.
If this had been a corporate customer wanting extra room layout images I suspect they would have been sent a whole albums worth of extra pictures. There is no understanding of why it matters to some guests to have this information. It should surely be no trouble to a hotel which boasts about its "accessibility".
The hotel did answer easier questions about external access, the poolhoists and shuttle buses. But it was only ever answers that were close to hand, on their desktop PC's. Going the extra mile….well, a few feet really, no chance. It's sad and pathetic and frankly this kind of attitude is as big and disabling as a flight of steps and no lift.
So, we are off to Europe instead on a rail adventure to a Paris, Rome and Barcelona and EVERY hotel we have approached is prepared to show us the layout of the bedroom, wetroom and facilities. Nothing has been too much trouble and where we feel we need reassurance we are using John Sage Travel as their expertise, tho frankly expensive, is second to none when it comes to accessible travel in Europe.
A sad tale I think. It's 2018 and here's a massive USA hotel resort centre with staff who just couldn't be bothered to take a couple of pictures to help disabled guests ensure they could stay there. There was business almost confirmed. The interest was very serious. But nada. Zilch response when it mattered most. And another accessible trip bites the dust because of a lack of interest, a kind of "this is a nuisance" feel about the place when it comes to disabled visitors. More 1718 than 2018.
Cheers, Mark, Rustyman Wilson.
And here's that link to the ATF whose members tried to help. It's a new and great resource for those interested in accessible travel.
https://www.accessibletravelforum.com